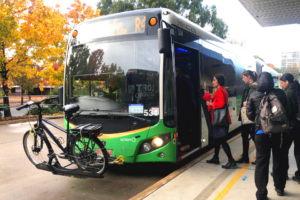 Get your workplace moving into clean transport
Find out how and why workplaces can support staff to change travel habits when commuting and getting around during the work day.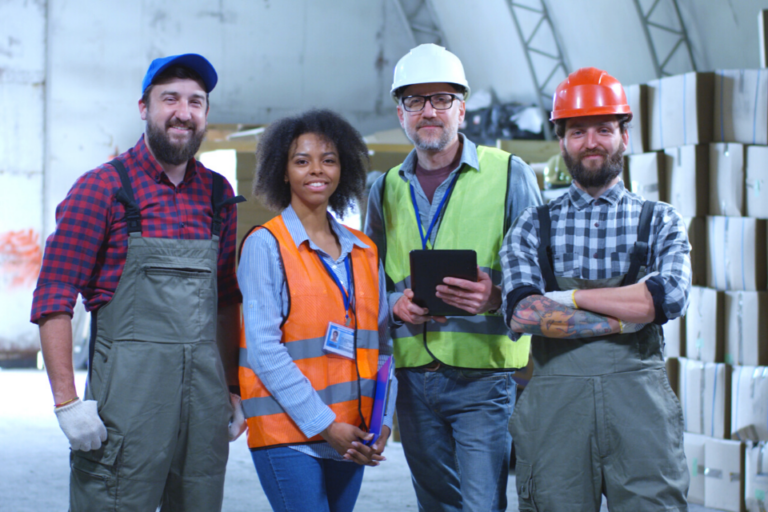 People who walk or cycle to work in fresh air arrive more alert and productive. Active travel improves physical and mental health, reducing time off work for stress or illness.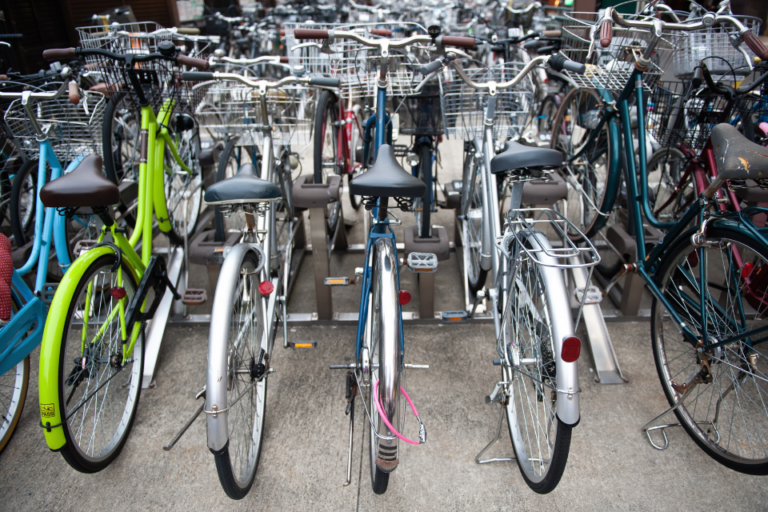 10 bicycles can be parked in one car space, saving thousands of dollars on corporate or visitor parking spaces. Reduce car fleet, taxi and petrol costs to the workplace.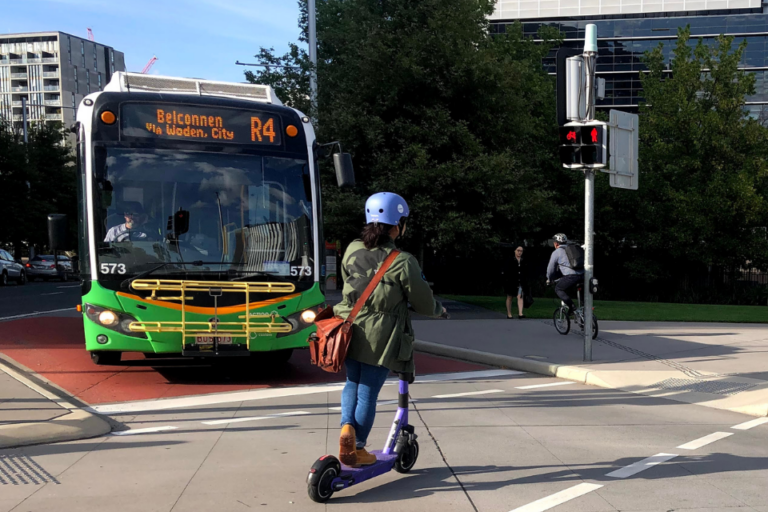 Fostering active travel in the workplace is a way of promoting your organisation as an employee-friendly workplace that takes the environment seriously.
Your workplace can help Canberra move to emissions-free transport
Active travel has benefits for individuals, the community and workplaces.
The benefits to workplaces and the community include healthier, happier, more productive employees with reduced absences, improved population health in 'lifestyle diseases', reduced congestion and pollution, safer streets, and freeing up of parking space for other purposes. Cycling is a great team building activity promoting camaraderie and collaboration. Eco-friendly values help build a better public image, and attract and retain higher-quality employees.
Every kilometre cycled instead of driven saves …
Every kilometre cycled instead of driven saves the economy $1.69 on road infrastructure, healthcare and other motoring costs (Pedal Power). Multiply this by thousands of people cycling several kilometres a few days per week and the savings rapidly add up to millions of dollars each year which could be invested in initiatives for greater wellbeing and prosperity. Every dollar saved by an individual walking or cycling instead of driving is a dollar that can be spent in other sectors of the economy – including at your business!
The majority of the ACT's remaining greenhouse gas emissions come from transport – over 60 per cent! About a quarter of daily travel around Canberra is people travelling to and from work. This means that employers have a great opportunity to contribute to emissions reductions by helping their staff to choose more sustainable travel options. The more people who cycle to work, the greater the political influence this has on further investment in cycling infrastructure. In a reinforcing feedback loop, this further encourages more people to cycle and a positive shift in perceptions of acceptability and social norms about cycling and the attitudes of other road users towards cyclists. Motorists who also cycle are more considerate of cyclists when driving.
Cycle commuting is a great way to increase the physical activity and health of a workforce without greatly adding to an already time-pressured day. Cycling is low-impact exercise suitable for most people, particularly with electric bicycles to help those with mobility limitations or longer-distance commutes.
A City of Sydney study found women are generally motivated to take up active travel by health and environmental concerns, but held back by caring responsibilities, perceptions of social norms and stereotypes of cyclists, safety fears, and concern about their appearance when arriving at work. Young people and men of all ages are more likely to be motivated by fitness and finances, but attracted to driving by free parking.
Showers, change rooms, locker facilities and secure bike storage racks are the kind of facilities and amenities that enable everyone to participate in active transport or physical activity during the day, and freshen up before getting on with the day. Installing easy-to-access end-of-trip facilities in private and commercial offices, shopping centres and large institutions such as hospitals and universities is a step in the right direction in encouraging all employees in their active transport journeys. Consider gender, culture, privacy and security when designing facilities. Collaborate with other building tenants, managers or neighbours. See Section 11 of Cycling Aspects of Austroads Guides for more information about how to plan bicycle parking and end-of-trip facilities.
A supportive culture is crucial to changing people's behaviour and creating new habits. For instance, if someone needs to leave, don't hold them back for "just a minute" – that "quick chat" could make the difference between an efficient, well-connected 40 minute bus trip and an hour-long trek with extra waiting or walking, or making it to the childcare centre before it closes, or getting home before dark or a forecast storm.
Get to know the challenges faced by your staff and appreciate that active or public transport may not work for everyone – some people really do need to drive.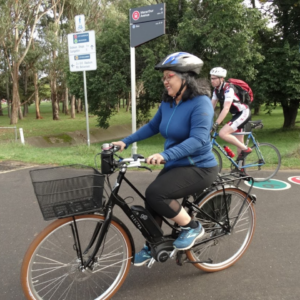 Here is a range of ideas for how workplaces can encourage and support active travel.
Start with essential end-of-trip facilities (change rooms and bike security), then gradually add whatever else your workplace decides is important and within your capacity.
Lead by example
Senior staff cycling sets the example from the top; find other champions (culturally diverse, especially female) within the workplace who already cycle as transport (as opposed to cycling for recreation); provide education about the benefits of active and public transport versus the costs and impacts of driving.
Add active travel to management meeting agendas
Involve all or diverse representative employees (not only current cyclists) in discussions and planning for active travel support; survey all staff to find out what's stopping them and what they need; review organisational policies through the lens of active travel. 
Set up clean and pleasant end-of-trip facilities
Essential: changing rooms, showers, lockers. Nice to have: water cooler, clothes dryers or drying racks, ironing board and irons, hair dryers and straighteners, laundered towels, sunscreen.
Provide bike facilities
Provide secure, welcoming, well-lit and easy-to-access undercover storage for bikes and cargo trailers, hanging and stand-up bike racks, charging stations and maintenance space with tools, tyre repair kits etc. For example, convert some parking space. Make stairwells attractive and accessible (instead of elevators).
Create an inclusive and affirmative culture
Encourage participation in active travel; allow flexibility in work start and finish times or enable staff to work from home when practical; encourage more relaxed dress codes practical for active travel; track active trips and the number of participants; offer incentives and celebrate milestones eg recognition, rewards, vouchers; set up an internal chat channel to share stories and exchange tips.
Offer support for backup plans
Send a workplace vehicle to pick up a cyclist in difficulty; supply all employees with a Transport Canberra MyWay card with $20–50 preloaded; offer a shuttle service or taxi vouchers to the nearest public transport hub if staff are required to work late.
Fund or conduct training
Run sessions on 'how to ride', road safety and responsibilities, how to load bikes on buses, and bike maintenance; collaborate with a general practitioner to offer free health checks; invite a bike mechanic to conduct periodic maintenance days.
Provide insurance
Ensure that workplace insurance covers staff for personal accident, public liability, workers compensation and property loss or damage; subsidise membership of Pedal Power ACT for the insurance it provides.
Create a fleet
Provide bikes and/or scooters and helmets for staff use during the day and to trial commuting (see bike fleet toolkit [upload to website]). Offer interest-free loans or salary sacrifice for staff to purchase their own bikes. Team up with a local bike shop to offer discounts. Review business travel needs and policies. 
Be bike-friendly for all cyclists
Become a 'bike stop', create space for visitors/customers/clients to park bikes when visiting, display bike maps, allow non-employees to access showers and maintenance areas, put up "slow down" signs on driveways and adjacent roads, have free drinking water available.
Improve outdoor safety
Especially in laneways and parking lots, ensure good lighting, closed-circuit television security cameras, clear access for bikes around the building, fix uneven surfaces and remove trip hazards, install mirrors to eliminate blind corners, ensure any street furniture or signage does not obstruct bike and foot traffic. 
Create a pleasant outdoor environment
Brighten laneways with colourful murals, plant garden beds and trees for shade, provide seating.
Collaborate with other businesses
Team up with other businesses in the same building and with neighbouring businesses to create a supportive culture and/or shared facilities. Offer a home-delivery service for goods too large for customers to carry by bike.
Facilitate cycling buddies
Share the routes of people who already cycle on a map in a break room; showcase a diverse range of people's active commuting stories in internal newsletters; organise occasional social group rides. See RideAmigos' Bikepooling.
Extend the support network
Encourage childcare centres and schools to support active travel eg by providing secure storage for bikes, tag-alongs or child trailers.
Advocate for safe cycling & walking
Lobby for safer streets, prioritisation of pedestrians and cyclists at intersections, separated cycleways, car-free zones, lower road speed limits, more frequent public transport services and connections to cycle infrastructure, land use reforms that encourage mixed-use development and less parking, driver education about cycle safety, cycle safety training, and policy measures to curb car usage.
Replace driving incentives with cycling incentives
Convert free parking to bike parking; add bike finance to  car purchase plans or salary packaging; replace fleet cars with electric bikes.
Team up for cycling events
Join Pedal Power's annual Cycle Works challenge and the Bicycle Network's National Ride2Work Day, or design your own event.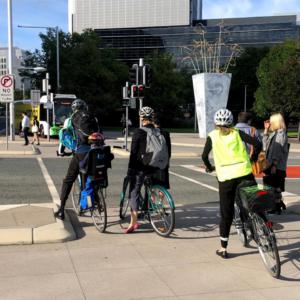 The Conservation Council ACT Region and the Canberra Environment Centre teamed up to lead Canberra businesses and commuters into the future of sustainable transport through an innovative workplace program.
This pilot program, run over 2021–22, helped commuters discover the benefits of active travel, overcome barriers and encourage new, more sustainable transport habits. Four workplaces participated in a 6-week supported program to enable employees to trial active travel, receiving tailored workshops for their workplace, and the loan of two electric bikes from Switched on Cycles.
The participating workplaces were inner-city gentleman's barbershop Truefitt & Hill, digital design agency Annex, children's advocacy organisation Early Childhood Australia, and Canberra's supplier of water and sewerage services Icon Water. All four organisations were keen to expand their employee wellbeing and environmental sustainability programs by encouraging staff to explore active travel options. Our project team collaborated with the organisations to tailor the program to each workplace.
"The program was well designed and implemented." Gregory, ECA
"It introduced me to e-biking and helped me find a new bike path for me to take to work with my non-electric bike that I had purchased after I tried the e-bike thru this program." DR, participant
"It provided a fresh insight into commuting options." TH, participant
"It was great to try an e-bike before buying and compare to my pushbike. The opportunity also made me realise that there are not as many obstacles to riding to/from work as I imagined." GD, participant
Host a workshop at your workplace
The Make the Move team are adapting the pilot program into a user-pays workshop to help more Canberra business make the move into active travel. Click the button to send an expression of interest form and the team will get in touch.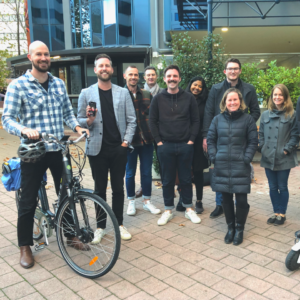 Download the free guide to help your
workplace

make the move into clean transport.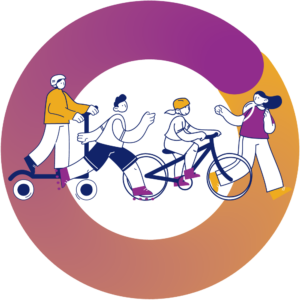 Submit this form to subscribe to the Conservation Council ACT Region monthly newsletter to stay on top of environment and sustainability news and events in Canberra.
Click here to sign up for the Canberra Environment Centre mailing list.