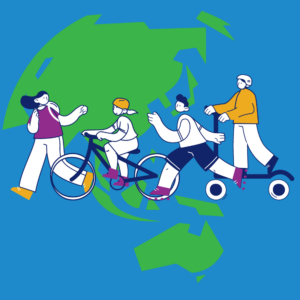 Making the move to clean transport benefits you and the planet
Improve your and your family's health by getting active
Walking, riding or taking public transport to and from work and around town can help you fit more activity and fun into everyone's day, improving your fitness, mental health and wellbeing. Ditch the gym membership and integrate your commute and your workout with the outdoors. Burn fat, not oil!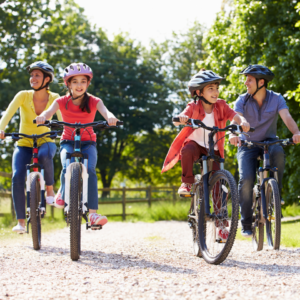 Save thousands of dollars by swapping car trips for active travel
Did you know that an average two-car household spends almost $17,000 per year on car ownership? (Budget Direct)
It's easy to buy the dream of car ownership without ever considering the full financial cost for yourself or your family or the impacts on society and the environment. Yet, pretty much everything that you do in your car can be done as effectively and definitely more cheaply by getting active!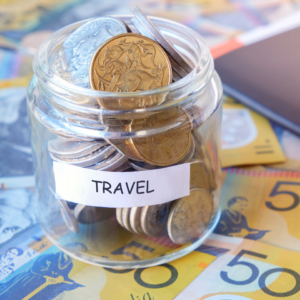 Leaving a car at home can save you hundreds of dollars per year on parking and fuel. The savings in the first year or two would pay for a couple of pushbikes and MyWay public transport cards, plus an occasional taxi or ride-share.
Reducing from two (or more!) cars to just one will save your family thousands of dollars a year on loan repayments, registration, insurance and maintenance costs. The proceeds from selling a car would easily pay for an electric bike or two, plus hire cars when you really need them.
Because we don't fork out cash every time we get in the car, we tend not to think about the big annual costs, but the average driver is paying about $17.80 per car trip. You would think twice about hopping in the car if you had to pay that on the spot every time!
In addition to eliminating the direct costs of owning a car, becoming more active will improve your health which in turn reduces medical costs. Consider also how much time a car owner spends working to earn the money to pay for their car – time or earnings that could be devoted to other more enjoyable activities.
Free yourself from the burden of car ownership!
The costs below are estimates* for one small-to-medium passenger car, commuting 9km** each way, 5 days per week for 46 weeks, or 460 trips and 4140km per year. The fixed costs add up to $6180 per year. Assuming that you use your car about another 30% for other trips on weekends, evenings and holidays, the annual cost of running one car is about $10,629.
*For a more accurate figure, pull out your own paperwork for each of the items below, or visit RACQ or RACV or the Australian Government's MoneySmart Cars app. **Length of average car trip (ACT Transport Strategy 2020).
Help the planet by travelling green
95% of Canberra households own at least one vehicle and 57% of households own two or more. With over 290,000 passenger and light commercial vehicles and a population of 340,000 people aged 16 years or more, that's 5 cars for every 6 adults of driving age in the ACT. Every day, Canberrans make one million car trips and 35% of our travel is to work or school.
Car travel has a massive impact that reaches well past our own driveways. Reducing the number of trips, increasing the number of passengers per low-emissions vehicle, and making the move into active and public transport are effective actions we can take to reduce our ecological footprint (another is to make the switch from gas to electricity in your home!).
Fewer cars on the road means less congestion and pollution, and frees up parking space for better uses like recreation parks. It makes more space on roads for essential vehicle use, saves on the cost of building and maintaining more roads. Getting cars off the road makes streets safer for cycling, walking and playing – the fun stuff!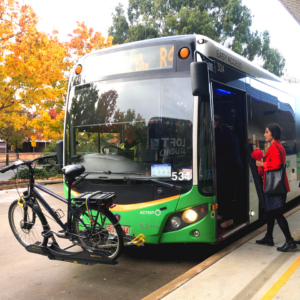 Explore your
travel options