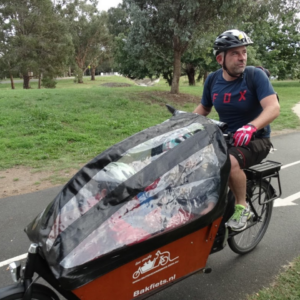 Identify your travel needs as an individual or family then use journey planning tools to figure out how to get everyone to where they need to be.
Who is travelling, where, when and why?
Print a copy of the Action Planner [to be added shortly] or get some paper and pens and draw up a table of family members down the left column by days of the week across the top row then plot all the activities, times and locations. See the table for an example.
Set aside your current habits and look with fresh eyes at what trips can be eliminated or combined. Many start and finish times will be fixed, like school, but perhaps some of them could be negotiated to be more flexible to accommodate bus schedules or cycling. Remember that working from home also reduces car trips and frees up time for exercise and leisure activities. Consider breaking up complex trips, reallocating tasks and errands or doing some of them at different times to make active travel more feasible.
Say you get a flat tyre, or a storm rolls in, or your meeting runs late, or your child is sick and has to be picked up… You need a Plan B!
Keep a note of alternative times to leave work to catch an earlier or later bus. Bookmark your bus routes or print a copy to keep in your wallet. Get to know the bus routes that run past your suburb as well as through it. Make use of Google Maps' schedule explorer feature to pick the quickest route.
Can you leave your bike securely at work or will it fit into your family car? Give yourself permission to call a taxi or Uber.
Learn how to fix a flat tyre and carry a repair kit.
See also What's stopping you?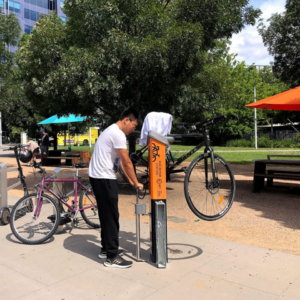 Download the free guide and action planner and make your first move into clean transport